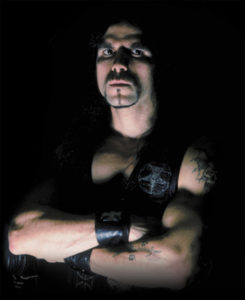 Will Rahmer was the vocalist in the death metal band Incantation temporarily during mid-1990, before leaving to form Mortician with drummer Matt Sicher. Rahmer is the lyricist, vocalist, and bassist for Mortician, and is heavily influenced by horror movies, of which he is a collector, having acquired over 1000 films. Known for his extremely guttural vocals, Rahmer is the co-founder of New York Death Militia, and the founder of Redrum Records.
Check out Will's Facebook Page
---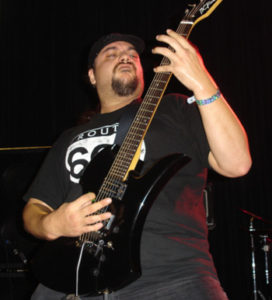 Roger Beaujard is primarily known as the guitarist & drum machine programmer for the death metal band Mortician. He joined Mortician in January 1991, replacing Incantation guitarist John McEntee, who had been providing his services to Mortician until the band could find a permanent guitarist. Roger has also played drums in Mortician during live appearances while other musicians handled guitar duties, and composes much of the music for Mortician's sonic brutality. Roger was born in Bronxville, New York and raised in Tuckahoe. He currently resides in Highland, NY. He is also a self-proclaimed atheist.
In addition to playing guitar, drums, and programming the drum machine for Mortician, Roger performs these duties, as well as playing bass guitar and even doing vocals for other bands.
Roger was the drummer for American death metal band Malignancy until 2003.
Roger handles vocal, guitar, bass, and drum programming for Primitive Brutality, as well as composing the music and lyrics.
Roger is the founding member and main songwriter for the controversial metal act Prosthetic Cunt.
Roger is a long-time user of B.C. Rich guitars. He is most-often seen using an 80s-era black NJ Series B.C. Rich Mockingbird with a Kahler tremolo system. Roger also has been known to use a BC Rich Warlock and Rich Bich.
Check out Roger's Facebook Page
---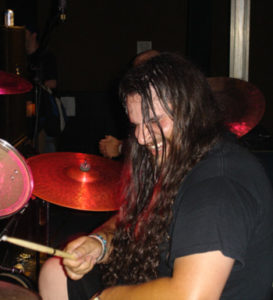 Sam Inzerra has been the live drummer for Mortician since 2002 and will be on any future recordings after "Re-Animated Dead Flesh". Sam also plays with Funerus and was the drummer of the classic underground band Morpheus Descends. Sam is known for his extremely powerful heavy drumming style.
Check out Sam's Facebook Page