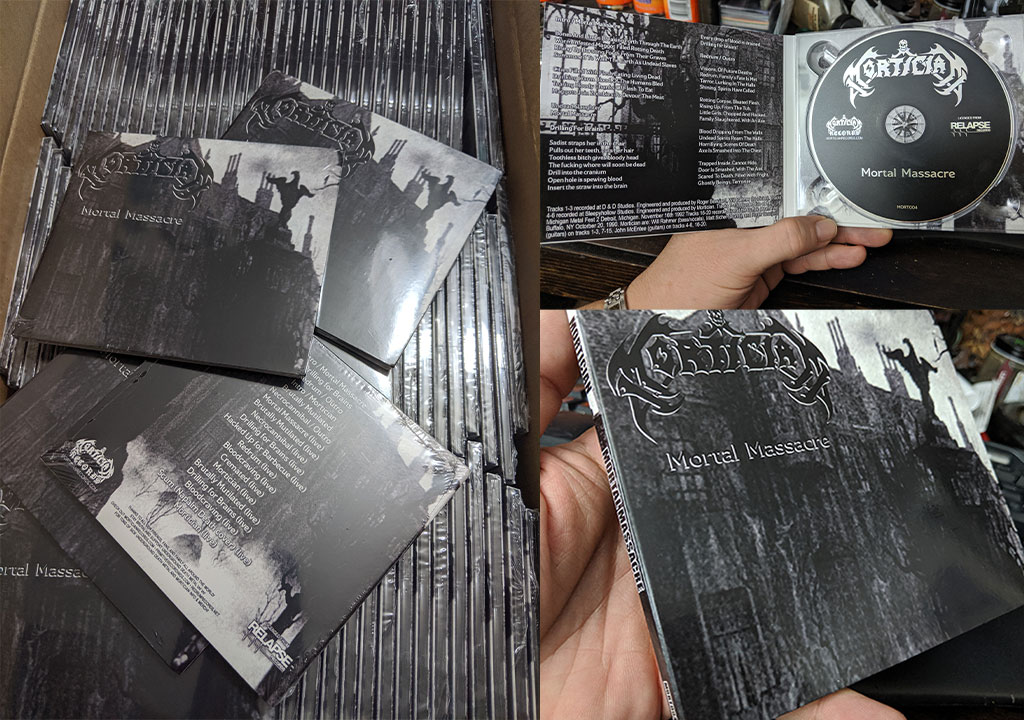 Hey freaks! The Mortal Massacre discs have arrived and are in stock now at Primitive Recordings and Redrum Records! They came out fantastic and we're so happy to be releasing these on Mortician Records in this new format under our complete supervision (for once 😉 ).
Thanks to everyone that pre-ordered this one, you all rule! All the pre-orders have been shipped days ago and you should either have it by the time you're reading this or be getting it any day now. Thanks again for the support!!!
Up next naturally is House by the Cemetery in never before offered digipak format!!! The layout has just been completed and it looks awesome! This time with a pocket slot for a one sheet of lyrics! We can't wait to see the final product and we'll begin pre-orders soon for that!
Thanks so much for the support as always freaks, you all rule! Stay brutal!